U.S. Department of Energy discusses clean energy technology with W.S. Lee College of Engineering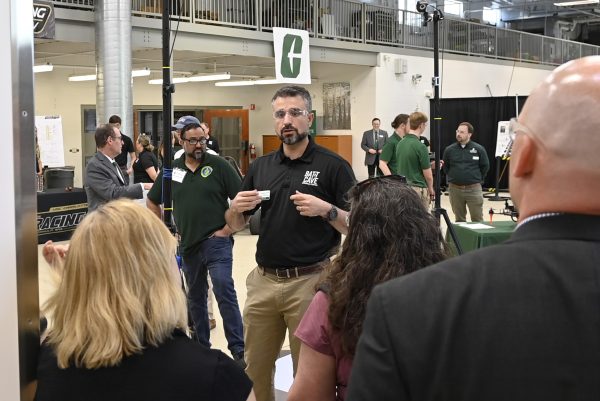 DOE Secretary Granholm and other federal dignitaries visit Charlotte to explore decarbonization
William States Lee College of Engineering and Energy Production and Infrastructure Center (EPIC) recently joined U.S. Department of Energy (DOE) and other leaders to discuss investments in clean energy technology and decarbonization.
On June 26, Mike Mazzola, Executive Director of EPIC, joined U.S. Secretary of Energy Jennifer Granholm, North Carolina Governor Roy Cooper and industry leaders at a roundtable, "People Powered: Summer Road Trip Brought to You by President Biden's Investing in America Agenda." Charlotte was one destination on Sec. Granholm's tour of four southeastern states, which highlighted private and public sector investments in batteries, electric vehicle chargers and supply chains, clean energy technologies and more.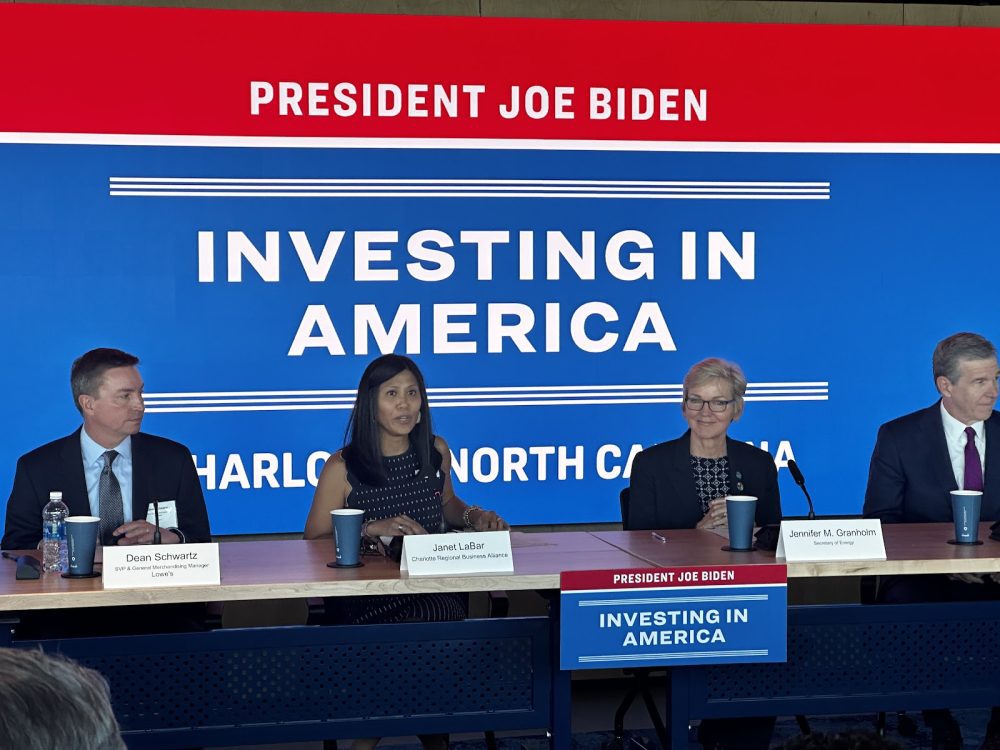 Representing UNC Charlotte at the roundtable, Mazzola and the other leaders discussed how virtual power plants will lower costs, the strengths in aggregating resources and how they can benefit the Carolinas and the nation. In particular, UNC Charlotte was central in the conversation for its role in transitioning the grid to goals of the future, specifically, creating the workforce that is ready for that challenge. UNC Charlotte is squarely positioned to support the innovations and workforce for the manufacturing of clean energy, which reinforces North Carolina and the U.S. as global leaders in EV manufacturing.
To further explain the focus of the roundtable, Mazzola was interviewed by Queen City News, which deepened the discussion of energy infrastructure and clean energy. Mazzola explained how the DOE's visit with UNC Charlotte and other regional leaders "ratifies what we in the industry already know, which is that Charlotte is the headquarters of clean energy in the United States." Mazzola said that a critical research area is integrating clean energy onto the power grid, which is a major challenge for the future.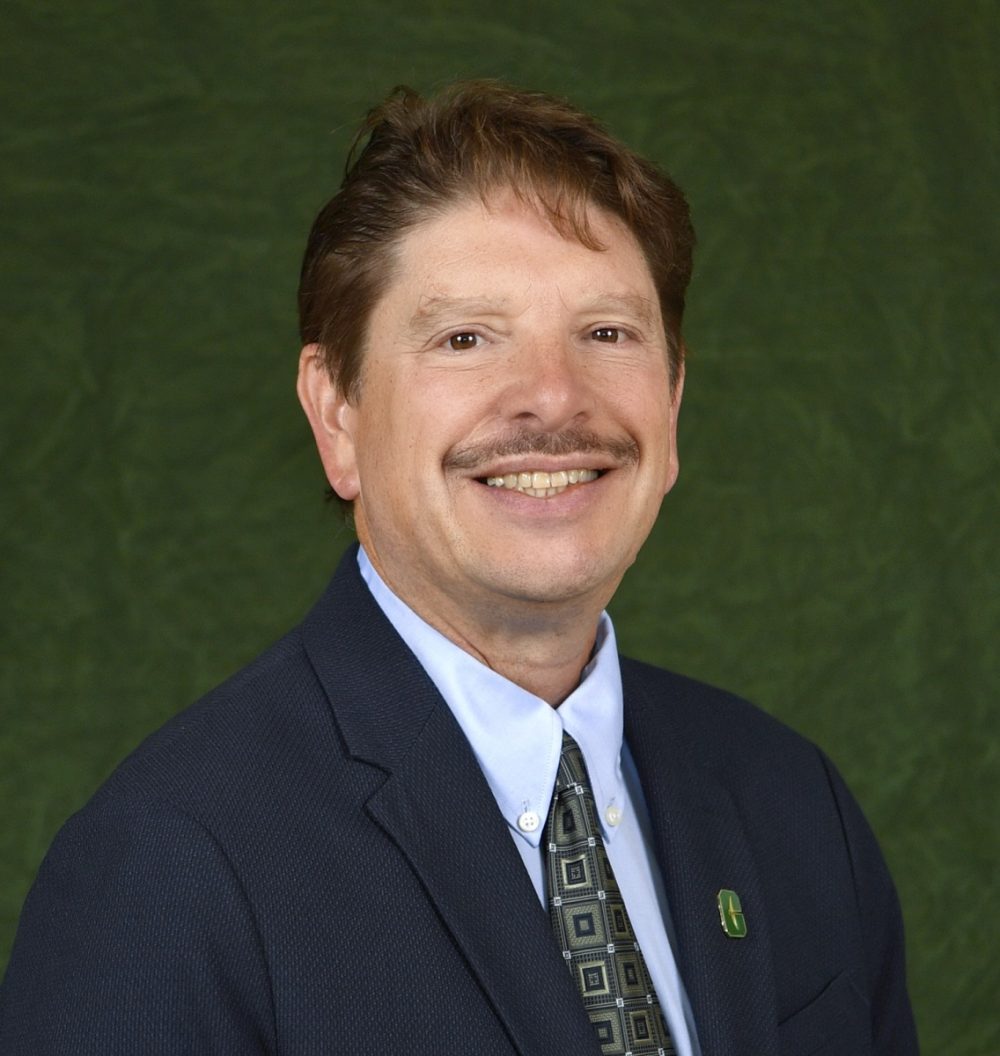 "The Carolinas are among the more clean electric power generators in the country, because we have a lot of solar energy and a fantastic fleet of nuclear power plants."

Mike Mazzola
On June 28, a key group from the DOE's Office of Manufacturing and Energy Supply Chains, visited the W.S. Lee College of Engineering, discussing in more depth about opportunities of research and workforce development. The delegation toured the North Carolina BATT CAVE Research Center and discussed advanced manufacturing with College researchers and how UNC Charlotte is contributing to the goals of decarbonization.