Community Involvement
William States Lee College of Engineering takes pride in our engineering outreach efforts which seek to promote engineering awareness, education and engagement in the K-12 student population of the Charlotte community. The Engineering Outreach program focuses on connecting W.S. Lee College of Engineering faculty, staff and students to the community through professional development, school visits and on-campus events which mutually benefit the college and the community. Outreach efforts happen year round both on and off campus.
On-campus events include our Mini Carolinas Conference, a high school engineering competition; field trips to tour the engineering department; open houses; and K-12 engineering community events such as Discover Engineering. Off-campus events include lessons in classrooms, STEM nights, college and career fairs, and partnerships with various youth organizations. On occasion, the engineering department supports STEM-oriented organizations such as the Pinewood Derby or MathCounts competitions. 
To engage in our various outreach efforts, please check back regularly for upcoming events or reach out to Kelly Anderson at kellyanderson@charlotte.edu to connect your K-12 student population.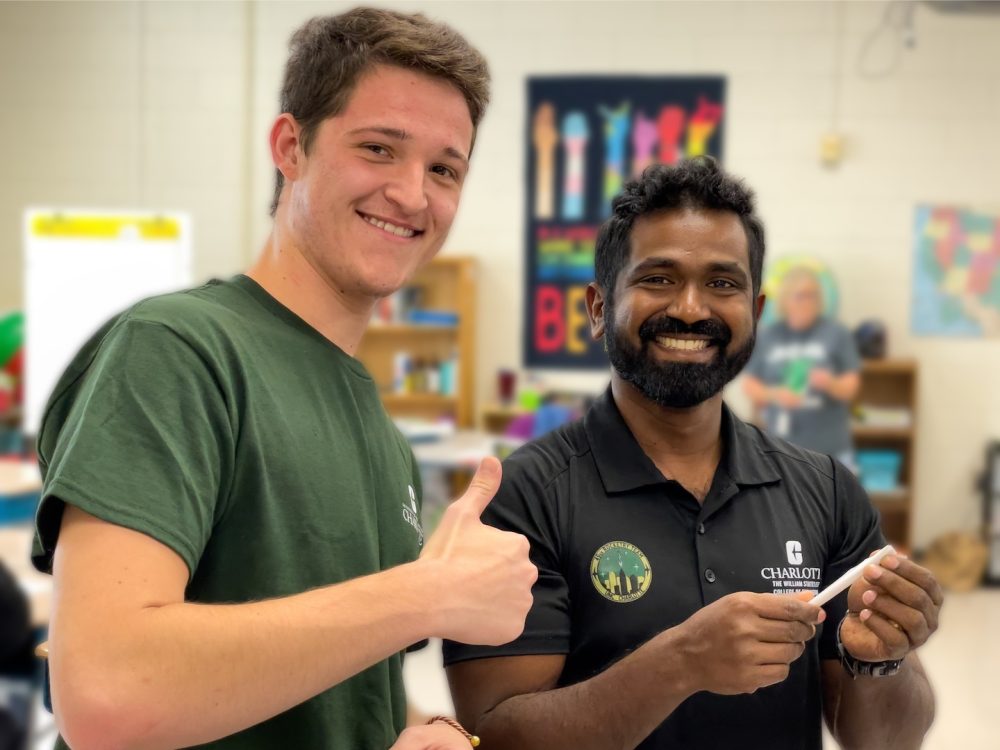 Want a Niner Engineer to visit your classroom?
Teachers, do you want to give your middle or high school students an engaging, STEM-focused learning experience? Our Student Ambassadors can visit your classroom and provide age-appropriate information about STEM, as well as a fun activity that will help engineering come alive for your students. Reservations required.