Graduate Academics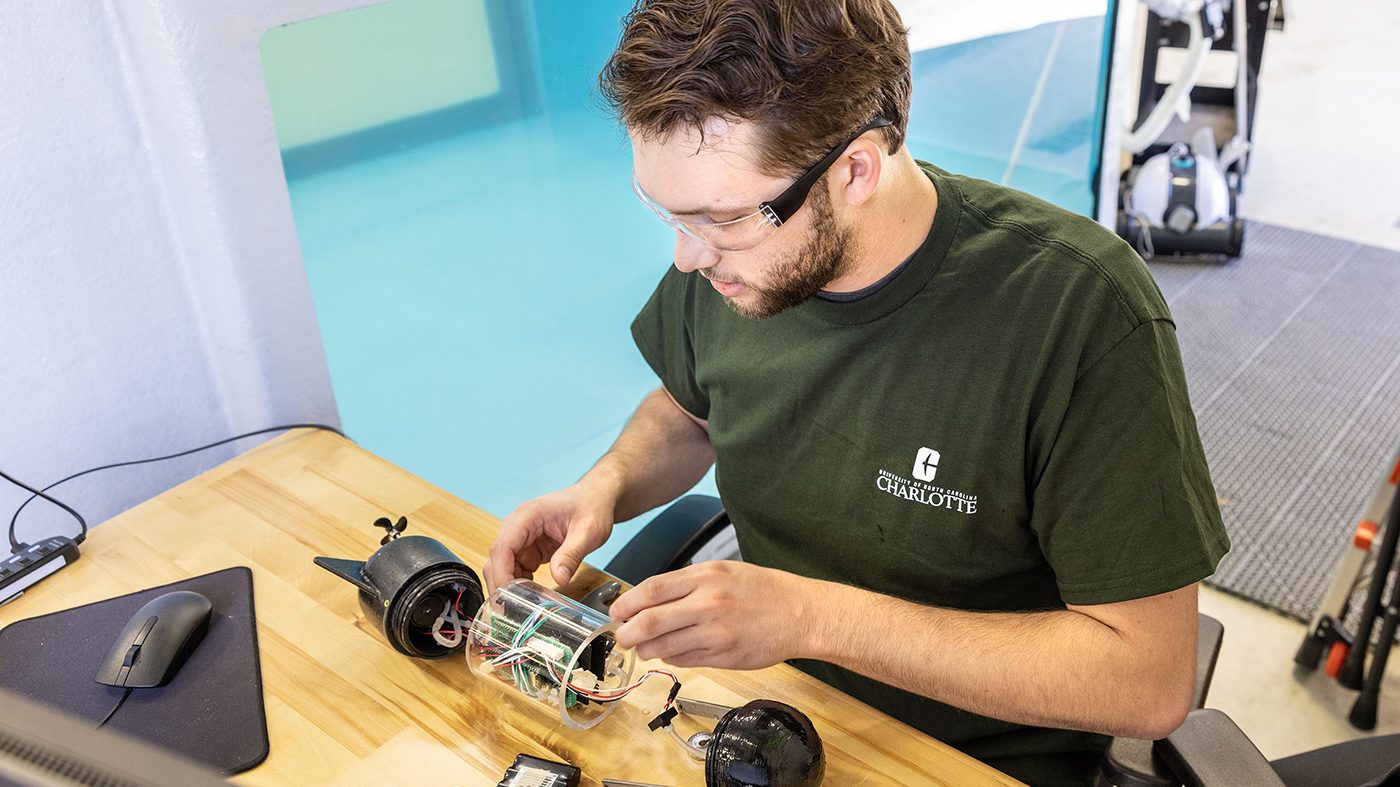 William States Lee College of Engineering is one of the finest engineering colleges in the Southeast. Emphasizing applied research in its educational programs, the college prepares students for careers in engineering through meaningful hands-on involvement and interactive teamwork. Students and faculty work with government, the private sector, and other universities to develop practical advances in technology. Locally and throughout the world, their efforts affect positive economic and environmental change.
With cross-disciplinary expertise and capabilities, UNC Charlotte's renowned engineering research centers provide the tools to tackle real-world challenges in a strong academic environment.  The centers, together with the funded research programs of the faculty, support graduate programs in the Departments of Civil and Environmental Engineering, Electrical and Computer Engineering, Engineering Technology and Construction Management, Industrial and Systems Engineering, and Mechanical Engineering and Engineering Science. 
"For me, there's no better way to make a difference than to train the next generation of engineers."
Hailing from a family of educators, Dr. Gretchen Dietz is a teaching professor who specializes in Engineering Education, which includes looking at new ways of delivering core curriculum to our students.
"I love the mentality here at Charlotte Engineering. Not only are we looking at new methods to produce real world ready engineers, but our college is also focused on helping us be the best professors and teachers we can be. Continuous improvement isn't a buzzword here; it's a mindset."