Charlotte Awarded Tech Strategy Development Grant From U.S. Economic Development Administration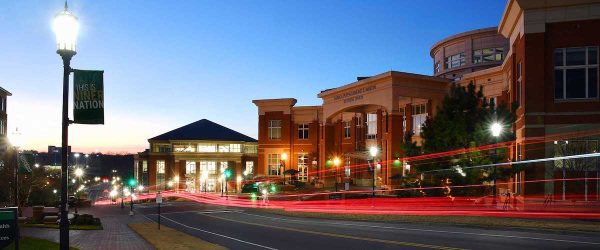 UNC Charlotte has been awarded a Strategy Development Grant of $500,000 from the U.S. Department of Commerce's Economic Development Administration.
The federal funding is part of the inaugural Tech Hubs program. The University is partnering with the Charlotte Regional Business Alliance; Centralina Regional Council; and more than 25 industry, academic institutions and workforce development organizations in North and South Carolina on the grant, which will launch the Carolinas Innovation Center for Optics and Metrology (CICOM) Consortium.
"The greater Charlotte region has long been a hub of global manufacturing, and UNC Charlotte is a recognized national research leader through the Center for Optoelectronics and Optical Communications and the Center for Precision Metrology," said Interim Vice Chancellor for Research John Daniels. "Creating high synergy between the two core technologies coupled with the region's robust manufacturing and materials ecosystem will strengthen our country's innovation capacity and accelerate our ability to produce the next generation of advanced products and talent here in Charlotte."
Read more: https://inside.charlotte.edu/news-features/2023-10-25/charlotte-awarded-tech-strategy-development-grant-us-economic-development