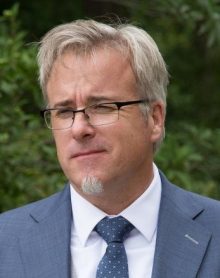 Kevin Gallagher
CTO PPE/Global Engineering Executive
Kevin Gallagher is the CTO PPE/Global Engineering Executive for Honeywell.
Previously, Gallagher served as the Vice President of Engineering and Quality for InVue Security from 2016-2021 at their corporate headquarters located in Charlotte, NC. He was responsible for new product design, development, and introductions across all platforms: Retail, Brands, Commercial, and Software. He spent the majority of his time evolving the global product design and development process to reduce speed-to-market, expenses and product costs, while improving overall product quality.
Prior to his role at InVue Security, Gallagher served as Vice President of Engineering, Quality, and Demand Planning for Dorman Products, a leading supplier of original equipment dealer exclusive automotive replacement parts. Prior to Dorman, from 1994 – 2007, Gallagher started his career with Chrysler where he focused on product development, manufacturing, overall vehicle synthesis, and vehicle dynamics.
Gallagher is a native of Doylestown, Pennsylvania. He received his Bachelor of Science degree in Mechanical Engineering from Pennsylvania State University, his Masters of Science degree in Mechanical Engineering from Oakland University in Auburn Hills Michigan, and his Chrysler Institute of Automotive Engineering degree from Chrysler in Auburn Hills Michigan.