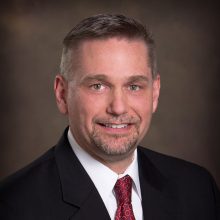 Mark Boomgarden
President & CEO
Mr. Boomgarden has 20+ years of business and technology leadership experience including manufactured products, licensing of intellectual property, large-scale research & development and new company formation. He has held key executive leadership positions in both private and public companies, with expertise in business development, operations, engineering and supply chain – domestically and internationally.
Boomgarden is currently the President & CEO of Moore Nanotechnology Systems & Moore Tool, ultra-precision machining companies that provide capital equipment to optical, aerospace, military and consumer markets. Prior to this, Mark was co-founder, Corporate Vice President & Vice President of Operations at Akoustis, a technology company that designed, developed and manufactured single-crystal RF filters for the mobile phone industry. Prior to Akoustis, Mark served as Vice President and General Manager of the wafer-level optics organization at Tessera Technologies, Inc., along with Vice President of their Wafer Level Camera business. Prior to Tessera, Mark held numerous operations and engineering leadership positions at Digital Optics Corporation and Alcatel. Mark is a veteran of the United States Navy.
Boomgarden holds a BSEE from UNC Charlotte. He is a Limited Partner at TFX Capital, a mentor and board member at CLT Joules, a past Chairman of the Electrical and Computer Engineering (ECE) Advisory Board at UNC Charlotte, and a founding member & current Vice Chairman of the Energy Production and Infrastructure Center (EPIC) Advisory Board.