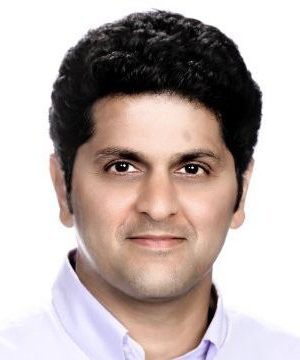 Rajeev Kulkarni
VP of Global Engineering
Rajeev Kulkarni has served as the Vice President of Strategy and Corporate Development at 3D Systems since 2017. He has worked in various management and engineering positions at the company, including Vice President of Global Engineering and Director of Market Intelligence, since 1995.
Prior to moving to the Charlotte region as the Founder and Chief Executive Officer of PLANexec (Los Angeles, CA), Kulkarni guided several start-ups to transition from the idea stage up to being funded for growth. He holds a bachelors degree in engineering from the University of Pune in India, along with an Honors Diploma in Computer Science Management from National Institute of Information Technology in India. He also has a Master of Science degree in Engineering from the University of Florida at Gainesville and an MBA in Entrepreneurship and Marketing from the Anderson School of Management at UCLA.
Kulkarni serves as an Advisory Board Member of Cerium Capital, LLC and Clear Advantage Collar, Inc. He serves as an Executive Board Member of Wed3, Inc-The Angel Forum of Charlotte. He serves as Director of Protochips, Inc. He is a Co-Chair of Charlotte Angels and an Executive Board Member of the Inception Micro Angel Fund in Charlotte. He also serves on the Advisory Board of both the William States Lee College of Engineering and the College of Mechanical Engineering at UNC Charlotte. He was the recipient of the 2009 "40-Under-40" award by the Charlotte Business Journal.