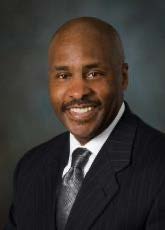 Roosevelt Dillard
Director, Division Engineering
Roosevelt Dillard Sr. was appointed Director of the Division Engineering for Corning Optical Connectivity Solutions within Optical Communications in April 2015. He is responsible for worldwide engineering, cost reduction, technology deployment, and product engineering for OCS. Prior to this position, Dillard held a similar role in High Performance Display since 2011 and had been a member of the Corning Display Technologies (CDT) Division Engineering organization since 2000, when he relocated to Tokyo to fulfill the role of Worldwide Engineering Manager with Finishing Technology and Engineering. Upon returning to the United States in 2004, he held a variety of positions within CDT including Engineering Manager of Next Generation Manufacturing and Director of Large Size Projects and Portfolio Management. In 2009, he became the Director of Samsung Precision Materials (SCP), and was responsible for the technology interface between Corning Incorporated and Samsung.
Dillard joined Corning in 1988 as a Senior Project Engineer within Corporate Engineering. From 1992 to 1996, Dillard was the Manufacturing and Operations Leader of the Parkersburg, West Virginia Plant within Science Products Division. In 1996, he returned to Corning, New York, where he was appointed COE Manager of Machine and Automation Systems, Manufacturing Technology, and Engineering. Dillard then became the plant manager of Specialty Cellular Ceramics, Environmental Products from 1998 to 2000.
Dillard holds a Bachelor of Science in Mechanical Engineering from the University of Michigan in Ann Arbor. He holds an Executive Certificate in Global Studies from Dartmouth University. Prior to joining Corning, Dillard worked as a Program Manager for the U.S. Naval Intelligence for five years.