WE Engage! Starts the Fall 2021 Semester with a Fill-up and a Take-apart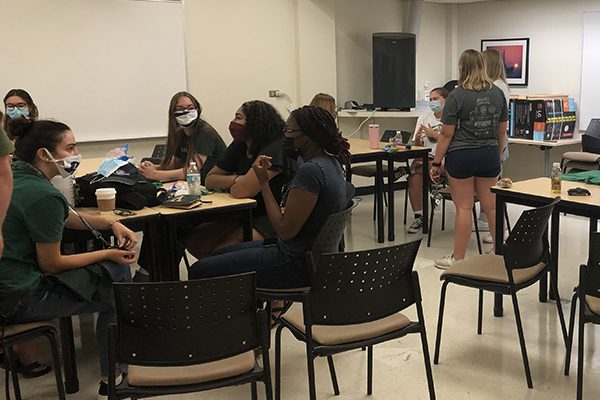 Fill-Up: WE Engage!, the college's program focused on creating community and confidence in our female engineering, engineering technology and construction management students, started the fall semester with a continental breakfast for our new and continuing students. The breakfast, held on the first Friday of classes on August 27th, saw nearly thirty-five of our students come together in Smith 267 for coffee, juice, and pastries. Some students could only stop by on their way to class, and many others stayed for a while and met their classmates and upper-class students. We expect to continue this new tradition each semester.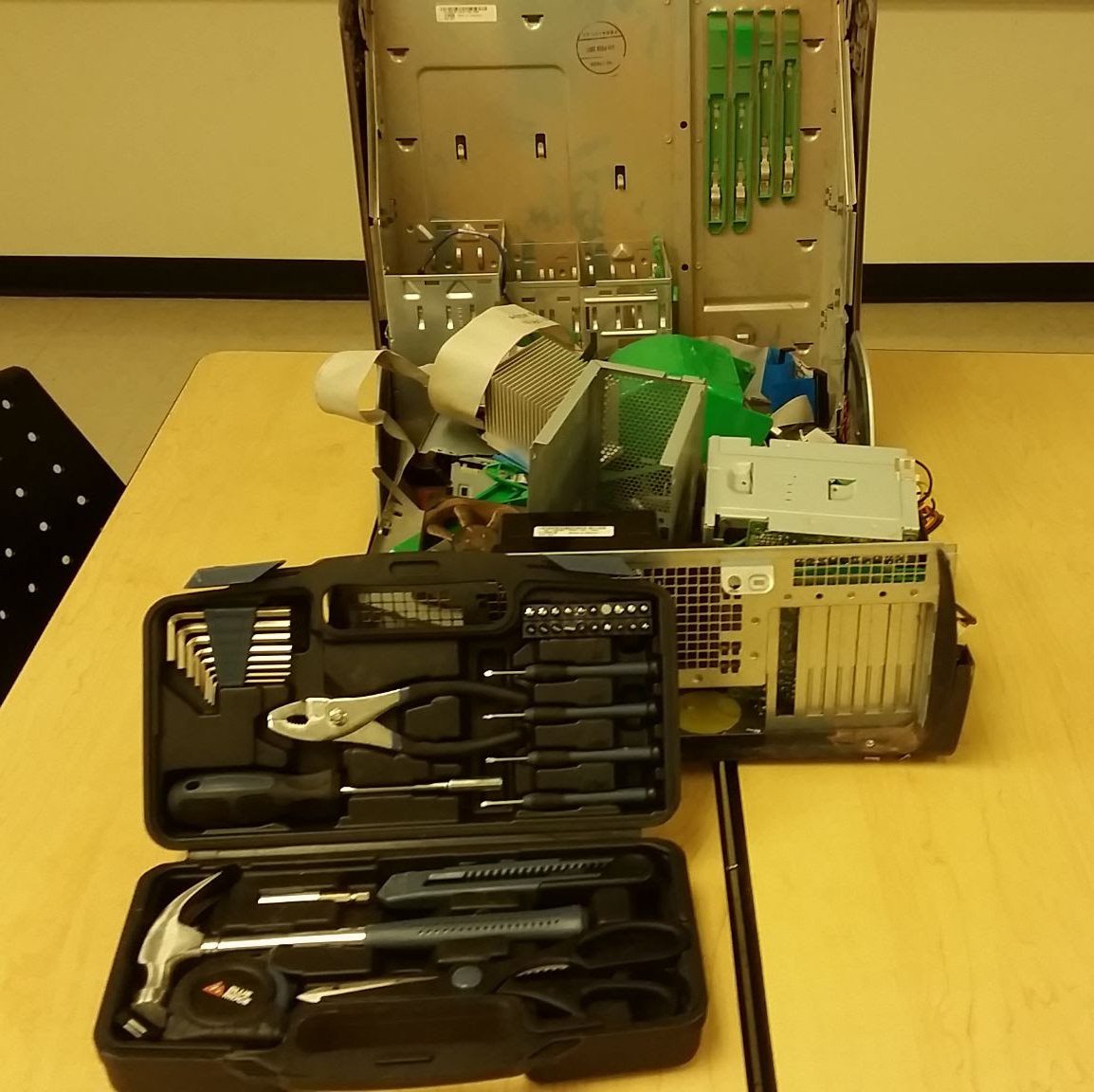 Take-Apart Tuesday: Another new 'tradition' started on August 31, when eleven of our first year students used tool kits supplied by WE Engage! to take apart computer CPUs destined for surplus. For almost two hours, the students got their hands dirty while learning about heat sinks, hard drives, cd drives, computer chips, mother boards, ribbon cables, and power supplies. Not a fastener was left unloosened and at the end only the cases were left. The young women were amazed at how many fans were in each CPU and many expressed surprise at how old the computers were (many exclaiming that the computers were older than they were). Leaving with dirty hands and a few souvenirs, the students said that this was the first time they had had an opportunity to take apart anything before and that they were looking forward to the next opportunity. If anyone has broken equipment, small enough for one person to move around and devoid of fluids, please let us know at we.engage@uncc.edu . The next Take- Apart Tuesday will be September 28th.