Electrostatic Conference Draws International Participation
Engineers from sixteen nations across the globe gathered in Charlotte on June 12-15, 2022 in recognition of the 50th anniversary of the Electrostatic Society of America (ESA). The Lee College's department of Engineering Technology and Construction Management sponsored the "2022 Joint Conference on Electrostatics," which was well attended by international academia, industry, government agencies and students, including several Niner Engineers.
A student competition served as a highlight of the conference. Congratulations to UNC Charlotte students Zachary Matzinger (ECE) and Mohammadrafi Marandi (ME) who earned second place in the competition, which included twenty seven students overall.
Presentations ranged from NASA's reports on Mars and Moon explorations to the worlds of microbiology and medicine. Experts from the U.S., Canada and Japan also conducted professional development sessions, allowing the researchers to discuss the technical aspects of electrostatic processes, technologies, instruments and measures.
During the poster and demo session, conference attendees had the opportunity to participate in hands-on activities. One popular activity included a Van de Graaf generator, an electrostatic tool which was originally developed as a particle accelerator for physics research. Now, these important tools are widely used to generate energetic particle and X-ray beams for nuclear research. Meanwhile, they are also a fun way to "see" electrostatic forces.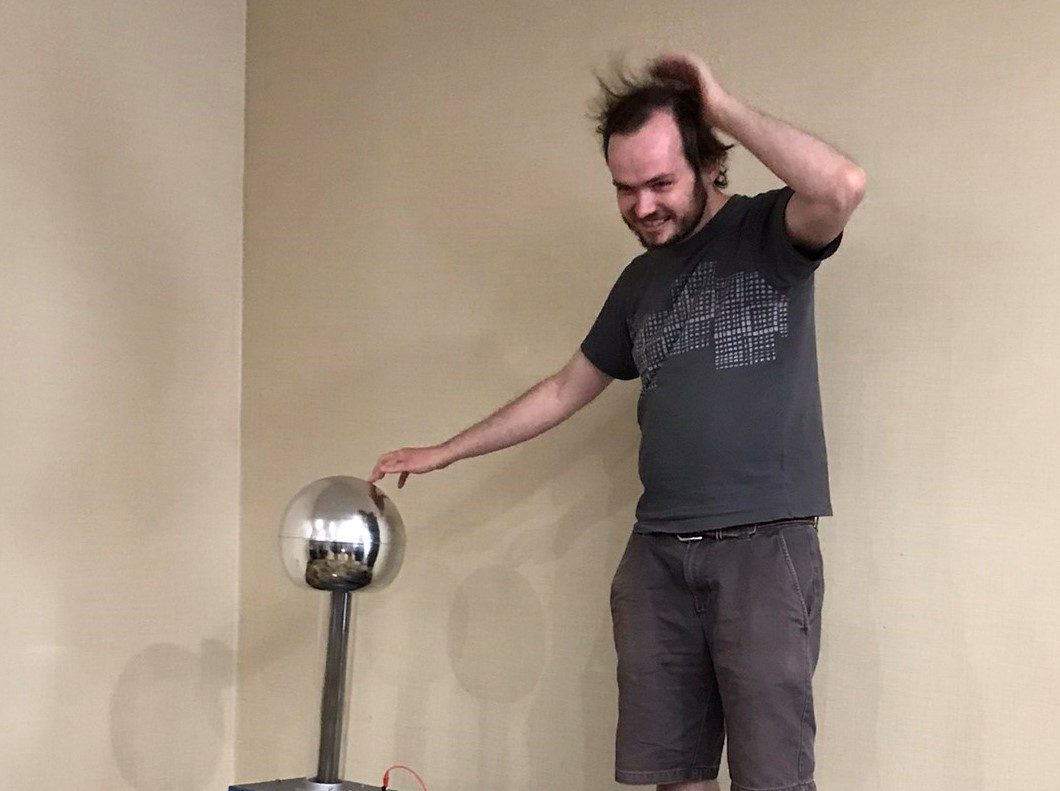 Electrostatic spraying was also demonstrated, exemplifying a topic that has experienced increasing attention during COVID: disinfection. By electrically charging a sprayer, an electrostatically charged mist is produced that more effectively disinfects surfaces than traditional cleaning methods. Participants experimented by using an electrostatic sprayer to experience the process first hand.
The Lee College of Engineering appreciates the partnership of conference sponsors, including GPS Air, ByoPlanet and Advanced Energy, and supporting organizations including the Institute of Electrostatics Japan, la Société Française d'Electrostatique, the Electrostatic Processes Committee of the IAS/IEEE and the Electrostatic Committee of the Chinese Physical Society.
Special appreciation to ETCM students who supported conference logistics: Christina Kilgore, Adam Brown and Jose Solano.
For more details and presented papers, visit the conference website.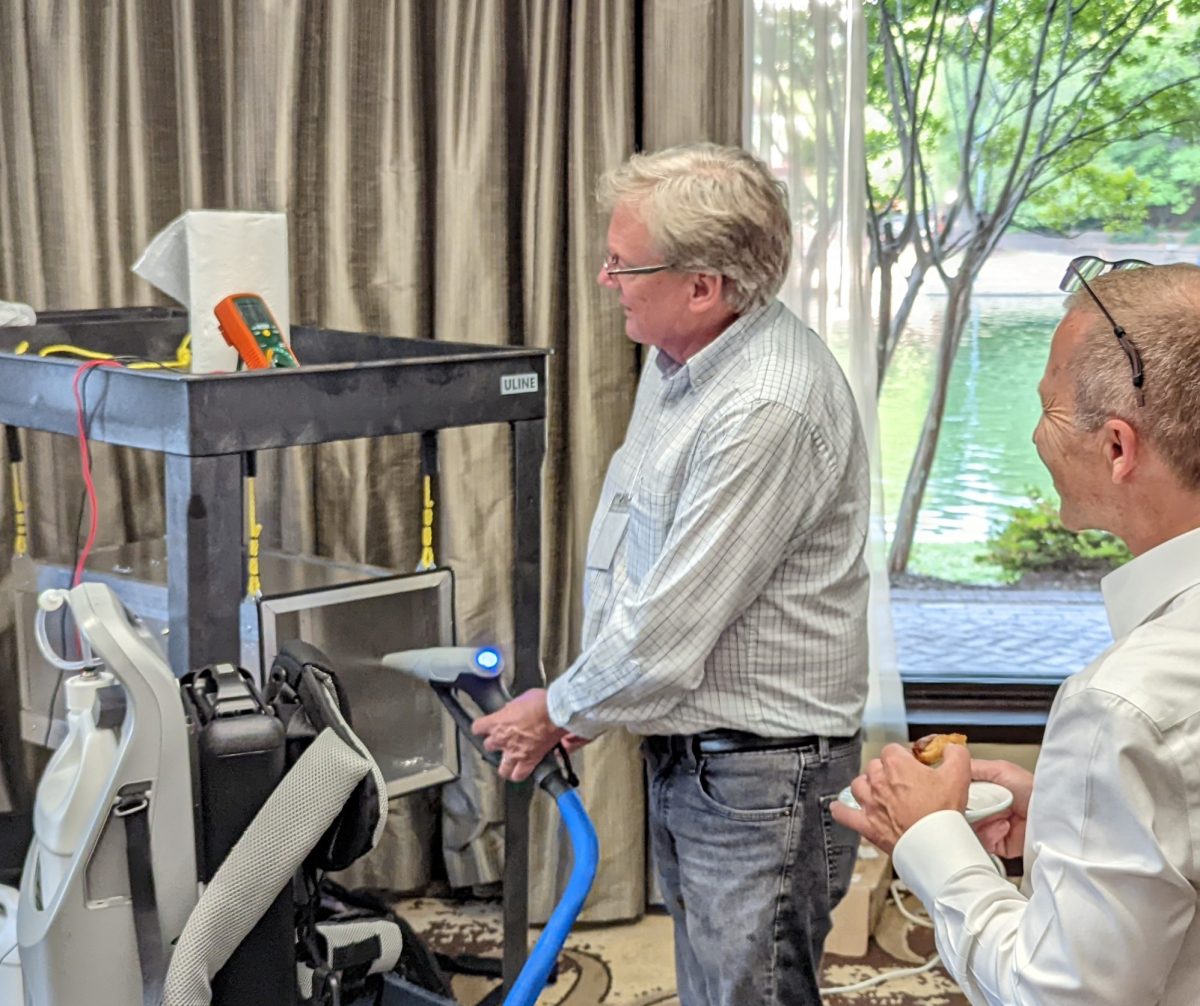 The William States Lee College of Engineering is Forging the Future
Established in 1965, The William States Lee College of Engineering at UNC Charlotte, named for energy industry icon Bill Lee, offers engineering education programs at the undergraduate, graduate, and doctoral levels. The College of Engineering is one of the Carolinas' largest engineering schools, with more than 3,000 students and over 16,000 alumni, more than half of whom live and work in the Charlotte region. The college is committed to building strong partnerships with industry in Charlotte and across the nation through academic, research and innovation programs. Learn more about how the college is forging the future at engr.charlotte.edu and on Facebook, LinkedIn and Instagram.