Engineering Programs Trending Upward in National Recognition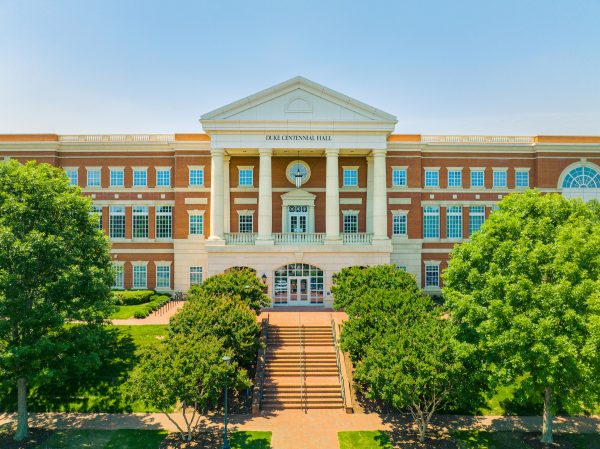 U.S. News & World Report has recognized UNC Charlotte's William States Lee College of Engineering among the best in the Southeast. 
In its Best Engineering Schools rankings, the W.S. Lee College of Engineering jumped 17 spots, the third highest increase in the nation and highest among all schools in the Southeast. 
Rankings highlights:
Third highest ranking increase in the nation
No. 2 ranked engineering school in North Carolina
Top five engineering school in the Carolinas
Top 15 in the Southeast
The annual  national rankings are based on a survey of deans and senior faculty at ABET-accredited peer institutions. 
This increase in undergraduate ranking reflects a collegewide trend. Earlier this year, in U.S. News' 2024 Best Graduate Schools rankings, W.S. Lee College of Engineering rose more than any other engineering school in North Carolina, with three programs ranking among the top 100. 
With more than 3,400 students enrolled and the largest-ever entering freshman class this fall, the college offers one of the fastest growing engineering programs in the Southeast. 
"The recognition by our peers of the quality and leadership of our college is a testament to our student and alumni successes," said Dean Robert Keynton. "With the power of our industry partnerships and the expertise of our faculty, our college excels at both academic programs and research opportunities for students, helping prepare our graduates to meet the needs of the regional workforce."
The College offers 11 undergraduate engineering degrees in the areas of civil, computer, construction management, electrical, mechanical, systems and several engineering technology degrees. Most recently, the College introduced the B.S. in Environmental Engineering, one of only three offered in the UNC system.
This is one of several rankings released by the publication on Sept. 18. Overall, UNC Charlotte rose 41 spots in the Best College rankings and for the first time is among the nation's top 100 public universities. The University also ranks as a Best College for Veterans and Best Value College.