UNC Charlotte Robotic Mining Team Continues Tradition of Innovation and Awards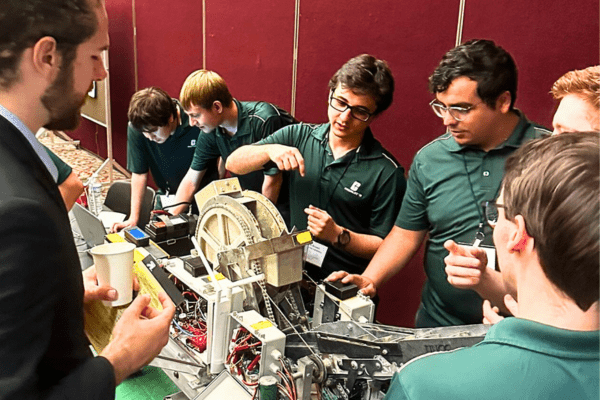 UNC Charlotte's Robotic Mining Team recently won some of the highest national awards for designing and building solutions for real world problems. The team of eight engineering seniors joined 23 other teams from across the nation in late May for the annual competition in Tuscaloosa, Alabama.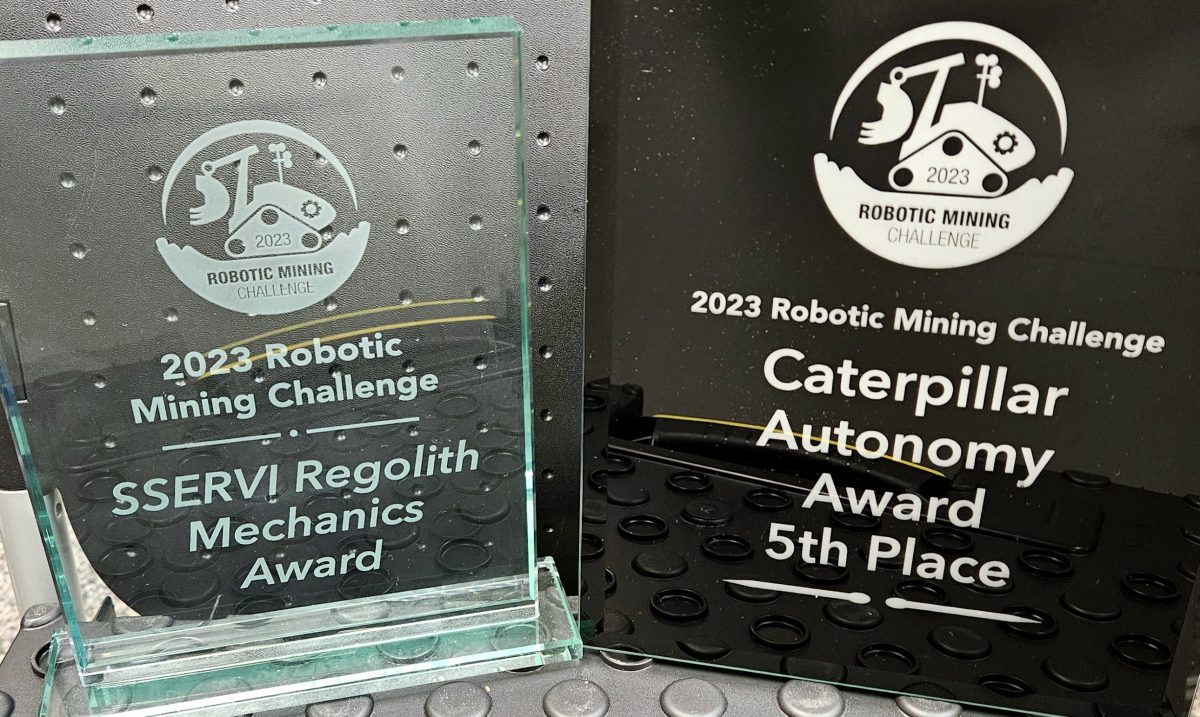 The student team, sponsored by the North Carolina Space Grant, proved to be a top challenger again this year. Having earned an Caterpillar Autonomy Award four years straight, this year they again placed high, earning 5th among all competitors. The team also won the SSERVI Regolith Mechanics Award.
This year's team included the following Niner Engineers:
Amin Alqashash
Felix Braun
Jacob Brown
Zeb Duvall
Victor Kremer
Chris Lowe
Manuel Melgoza Rodriguez
Charlie O'Brien
Faculty mentors were Aidan Browne, Associate Professor in Engineering Technology; Sam Shue, Assistant Professor in Electrical and Computer Engineering; and Michael Smith, Assistant Professor of Mechanical Engineering Technology.
The 2023 Robotics Mining Challenge was designed to support NASA moon exploration missions. Students are annually challenged to design robots for mining subterranean ice on other planets, this year focusing on Earth's moon. The robot was required to navigate across an arena filled with an imitation lunar surface and mine rocks, or regolith, that are buried a foot deep, then transport the excavated rocks back to a deposit bin on the other side of the arena.
During the fall semester, students successfully scored the high points required to be allowed into the build phase of the competition in the spring. During spring semester, the students submitted the many required materials, and ultimately presented the actual mining robot in a live meeting with NASA judges.
"This team had a unique mining apparatus that involved two spinning drums and very high capacity," said Shue. "An outer drum with scoops attached spins to excavate, while an inner drum holds the excavated material. The drums can then be raised to deposit the stored material onto a conveyor belt which deposits the material into the bin."
This year's challenge, as well as those in the past, are actual issues experienced by NASA and others in the aerospace industry, so students gain exposure to real world problems that need to be solved. Through the experience, students benefit from hands-on skills they can use in their careers. For example, previous team member, Jacob Daniel '20, who went on to earn his M.S. in Applied Energy & Electromechanical Engineering, used the skills he gained in this challenge in his early career role with Caterpillar as a Senior Associate Engineer.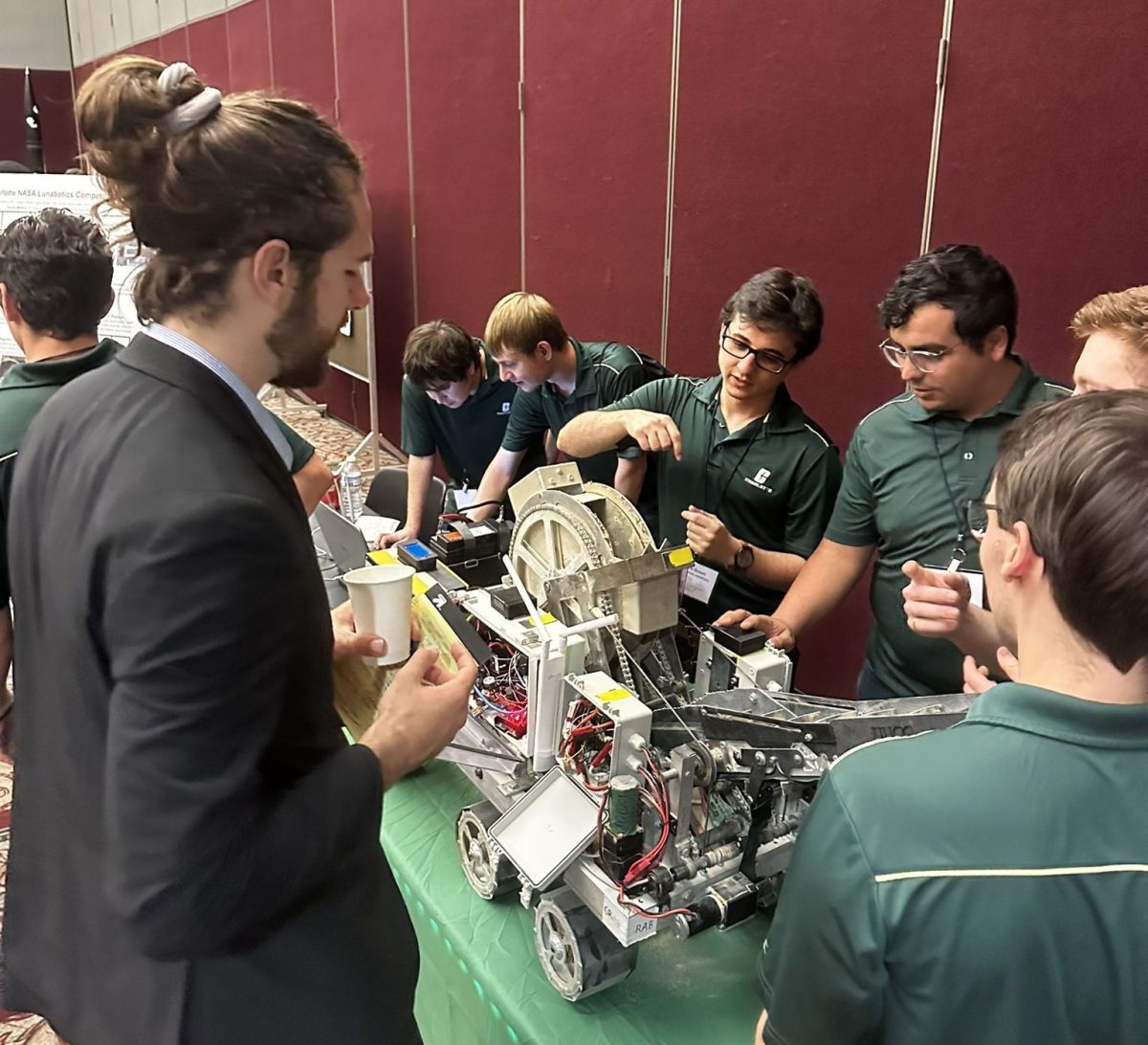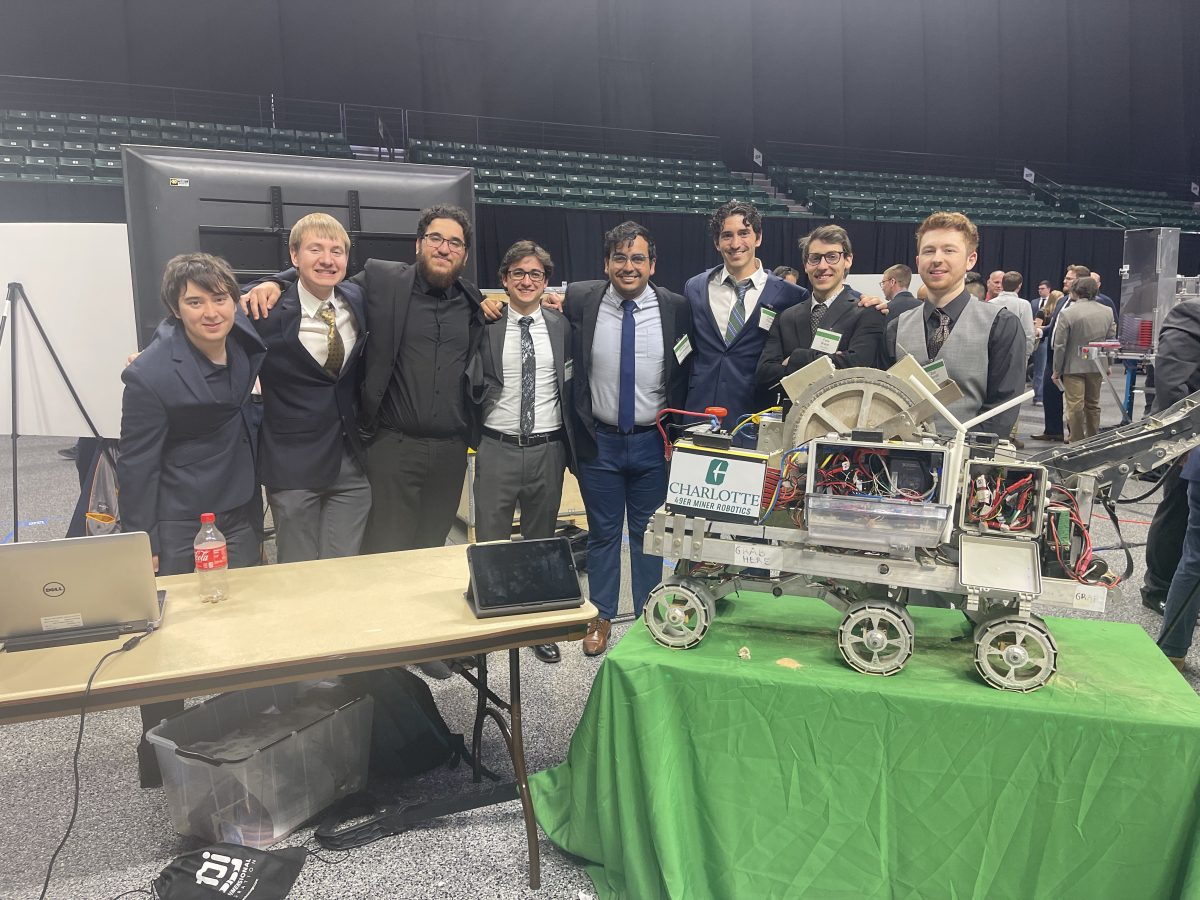 Judges of the competition included industry professionals from Caterpillar, the Exolith Lab at the University of Central Florida and NASA's Solar System Exploration Research Virtual Institute. The competition was hosted by and held at University of Alabama.
Next year's challenge, led by NASA, is expected to have a new focus, named the "Artemis Student Challenge."