New Additions Lead College Into New Academic Year

New chairs, assistant dean for inclusive excellence and academic offerings lead William States Lee College of Engineering into the fall 2023 semester. With these changes, the College is even better positioned to help train Niner Engineers to be real-world ready.
NEW CHAIR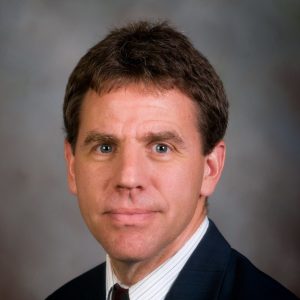 Dr. Glenn Moglen joins UNC Charlotte as Professor and Chair of the Department of Civil and Environmental Engineering. Moglen was previously the Supervisory Research Hydrologist with the U.S. Department of AGRICULTURE (USDA) AGRICULTURAL RESEARCH SERVICE (ARS).
NEW CHAIR
Dr. Lingguang Song joins UNC Charlotte as Professor and Chair of the Department of Engineering Technology and Construction Management. Song previously served as Chair of the Department of Construction Management at the University of Houston.
NEW ASSISTANT DEAN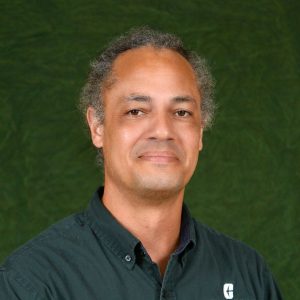 Dr. Brett Tempest, Associate Professor in the Civil and Environmental Engineering Department, has been named the new Assistant Dean for Inclusive Excellence, serving both as a member of the Dean's Cabinet and the University's Inclusive Excellence Leadership Council. In this role, Tempest will strategically lead the College diversity, equity and inclusion-related efforts.
NEW ACADEMIC OFFERINGS
B.S. in Environmental Engineering
North Carolina has a growing demand for licensed environmental engineers in its largest metropolitan region, a hub in the Southeast for manufacturing and industrial activity. To meet this demand, W.S. Lee College of Engineering launches the new B.S. in Environmental Engineering. As the eleventh undergraduate engineering degree, the new program expands academic opportunities for students and provides the workforce with professionals prepared to assist in solving environmental challenges. Only the third of its kind in the UNC system, this new program will prepare graduates for careers in environmental protection of air, water, and soil resources to help mitigate human health impacts.
Precision Engineering and Metrology Concentration
The ability to apply exact measurements in manufacturing produces accurate and believable results, leading to optimal products and processes. This level of accuracy is often the key to quality, particularly in manufacturing. Beginning fall 2023, the science of exact measurements is now offered as an undergraduate concentration in Precision Engineering and Metrology, available as part of the B.S. in Mechanical Engineering. The skills gained in this concentration will further prepare Niner Engineers for the demands of advanced manufacturing and other industries.
Minor in Mechanical Engineering
Starting in the Fall of 2023, the Mechanical Engineering and Engineering Science Department will now also offer a minor in Mechanical Engineering, that will be open to all non-mechanical engineering students. The program is designed to help STEM majors gain knowledge in core concepts in mechanical engineering. Topics taught in the minor include statics, dynamics, strength of materials, thermodynamics and others.
William States Lee College of Engineering welcomes all new and returning faculty to the 2023-2024 academic year, with fall classes beginning Monday, August 21. William States Lee College of Engineering offers 23 graduate and undergraduate degree programs.