First-Year Experience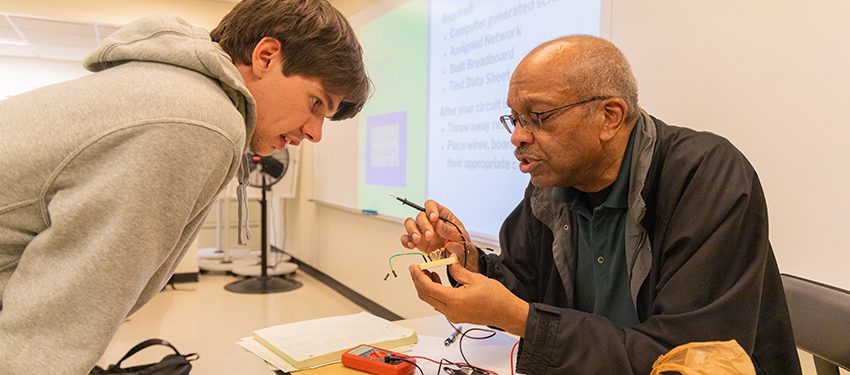 All first-year W.S. Lee College of Engineering students are advised in the Office of Student Development and Success until they complete the first-year curriculum and are moved to their academic department. Academic Advisors are available to meet with students during office hours and by appointment.
Freshmen will take at least one of the following four courses:
Introduction Courses
Explore the various disciplines within the fields and of engineering and engineering technology.
Begin to learn what it means to be a "professional."
Learn to demonstrate creative problem-solving and design skills by building your solutions and testing them against specifications.
Use the power and synergy of teams to accomplish challenging goals and objectives.
Effectively communicate your thoughts and sell your ideas to others, both in writing and orally.
Develop strategies for personal, academic and professional growth and success.